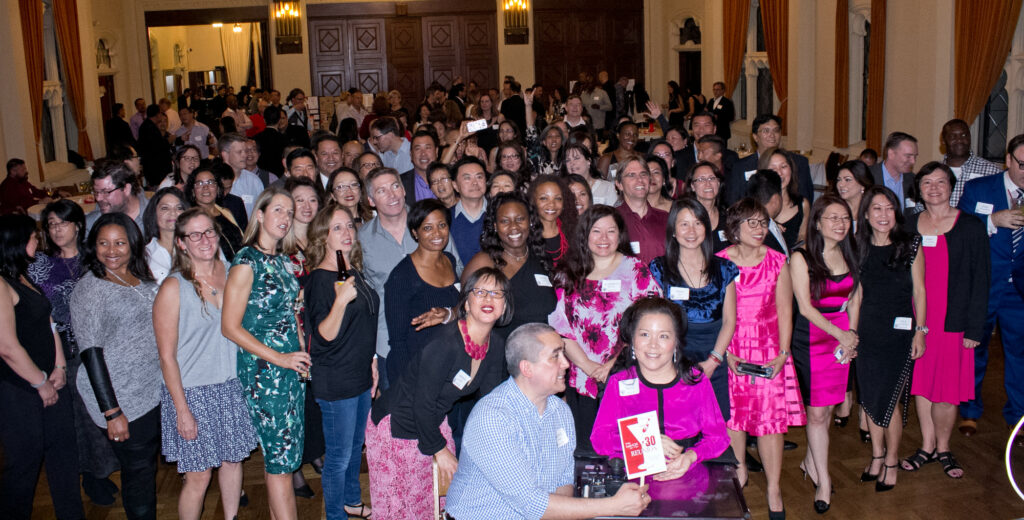 A big THANK YOU to everyone for attending the reunion and making it a night to remember! (Sounds like a prom theme, huh?! LOL) It's been so powerfully moving to read classmates' expressions of LHS/'85 pride! Here are a few excerpts:
"…Very enamored with the energy and enduring sense of community and diversity that is Lowell '85." ~ Robin Shaw;
"…I love that even if we didn't know each other very well, or, even at all, back in the 1980s, that now in 2015 we are all totally ok walking up to each other and starting conversations based graduating with the class of 1985." ~ Avril Swan;
"…Our class is definitely an exceptional group of people. I felt it back in the day and I definitely felt it in the air last night." ~ Marilyn Yu;
"…Lowell will always be the place that set the foundation of my future, and I will always have a fondness for it forever more." ~ Eva Moy;
"…There was a warm comfort that night being at a place with 150+ people that grew up with you." ~ Lois Hoganes;
"…Friday would've been a pretty short evening for me if I'd confined my interactions as severely (and regrettably) as I did in HS. But what a gracious, welcoming lot you all are! So much poise, serenity and happiness in that room… it was a pleasure to see that. I had many lovely conversations and was thrilled to learn more about who you all are today… what a terrific bunch of people!" ~ Bruce Bielawa
It is crystal clear that the ROWDY & LIVE energy + community + fondness +smiles + laughter + camaraderie + friendship + comfort + connection + respect + grace + serenity + happiness = LOVE! We all share love for our class and our classmates/teachers! LHS CLASS OF '85 ROCKS! 
Please know that the kind remarks of recognition for organizing are very much appreciated. However, it is never a party unless there are PEOPLE at the gig! Thank YOU all so much for bringing your rowdy and live selves from all ends of the earth to reunite! I think I can speak for Geralyn Chin, Sabrina Gee Shin, Marilyn, and Sharon in saying that it has been our privilege and pleasure to help organize events for our awesome class…then… and now! As always, we couldn't have done it without the contributions from many others. A big thank you to: Lisa Yap and Noreen Quimson for creating centerpieces and photo booth props, Leslie Laurence for decorating photo booth frames, Rosina Tong and Anna Lee for working the registration table, Anne Marie Garner and Stephanie Fishkin Dark for contributing to the memory board, Orpheus S. L. Crutchfield for doing outreach & any general tasks night of like herding folks at 9 for the welcome & opening windows, and Mr. G Stephen Granucci/Ms.G Linda Grondahl/Ms. Bird/Mr. Baker for guiding and believing in us!
A special shout-out to Chris Saguisag and Nelson Wong for their outstanding support throughout the planning process! They were my "right and left hand men" from day one, immediately posting any reunion updates on our class website (www.lowell85.com) and Facebook that I sent them and constantly using creative ways to hype the class online. They are truly unsung heroes—we couldn't have done it without them! In addition to being the social media team, they also somehow became the "go-to" photographers for the evening so were busy snapping shots all night long! Their work didn't stop there; they've posted their dynamic shots on FB, and in time, Nels will post them on the class site. It's been fun working with them and I have really appreciated their reliability and enthusiasm! Thanks a mil', guys!
The final thank you goes to Terry Abad @ the Lowell Alumni Association! In addition to providing the class list and "lost list", Terry/the LAA paid for the invitation mailing, sent e-mail blasts, and maintained our reunion page and finances on the Givezooks ticket site. (The LAA even absorbed most of the credit card fee so it wouldn't be passed on to students or the class.) Throughout the eight months, he's answered countless e-mails from me regarding various reunion items and he's been very prompt in responding and nothing but supportive. Our class owes him and the LAA a debt of gratitude. Thank you so much, Terry! Please support the LAA if you can and at the very least, please update your contact information with the LAA (http://www.lowellalumni.org/contact/address-change) so you will receive future reunion announcements. (If you have never updated your information with them, you will remain on the "LOST LIST" even if we've found you/you attended this reunion.)
Take care, '85ers, and see you at the next reunion where we will all create more cherished memories!
Rowdy & Live 4evah!!!
Lee